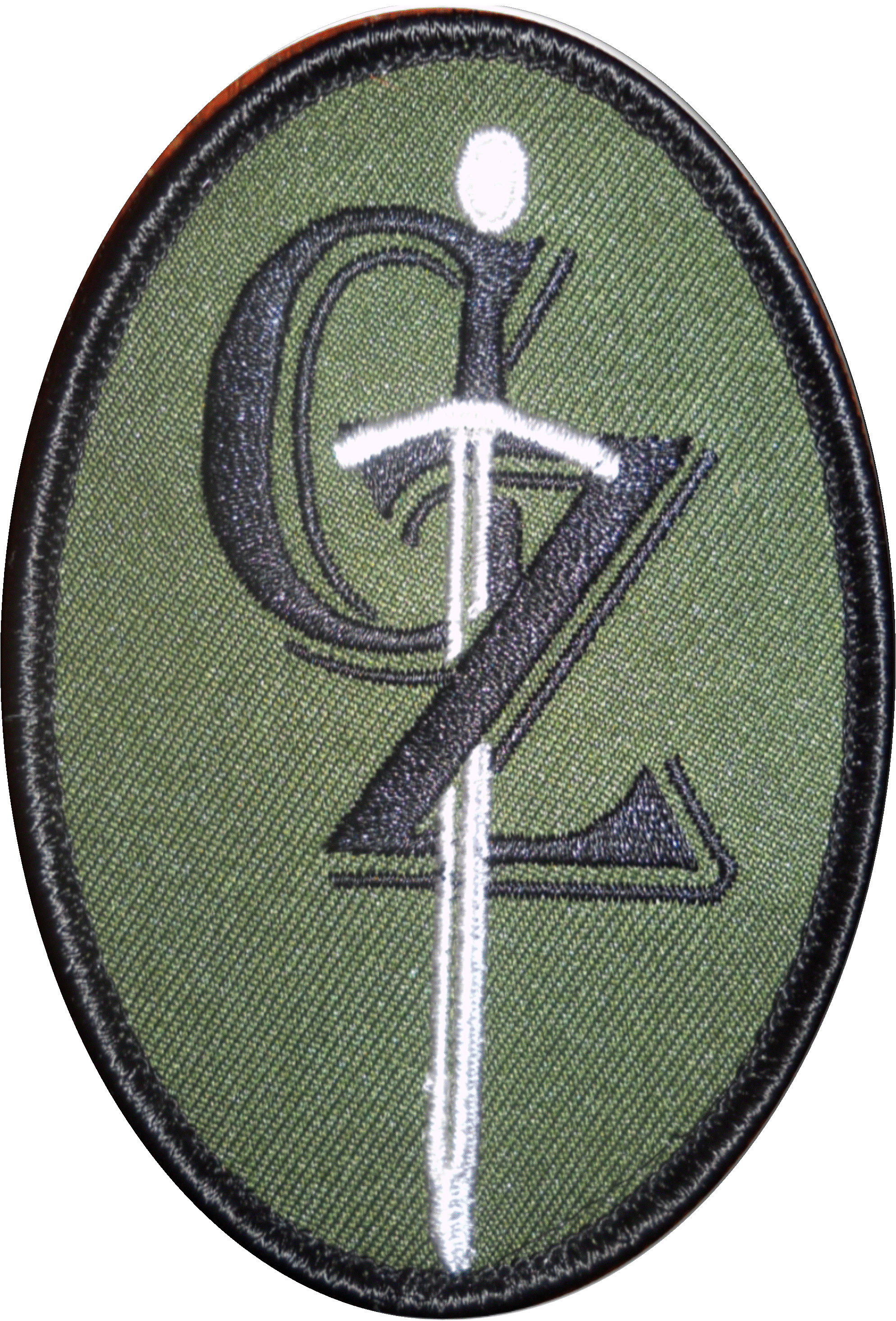 Membership
has its privileges.
​
Want to know more?
Click on patch and ask for information.
CZ offers private event and birthday party packages.
​
​
​
​
CZ Travel Team
Enlist now! All are welcome. Details can be found on FB CZ -Phoenix Corps.
​
CZ Swag
CZ patches are now available for $6

CZ Barrel Covers $6

Special Anti-Fog cream $10
​
Click here to follow CZ Airsoft on Youtube
"Reaching communities to bring Principles, Discipline, Team Work and Camaraderie"
We "aim" to keep it real, hard and fast just like life itself. Life is full of placebos but if we can take that one moment and seize it in a way that will it will leave a lasting and eternal mark upon your life then we have accomplished our goals.
​
​
​
​
At CZ, we strive to be a fun
family friendly environment where everyone fits in; even our family.

Click image for details or select Briefing Room at top of page
CZ Travel Team
Enlist now! All are welcome. Dates and times will be announced here and on our FB pages but spaces will be limited for each event.
​
CZ Memberships
Become an official Team CZ member and take advantage of special insider perks. Cost is $60 annually
_New Members Receive_
Member Card

CZ Patch with Silver Star Ranking (added with renewal)

Invites and Discounts on Private Events

Membership to Team CZ for Special Events

Eligible for Phoenix Team

Annual Renewal $60
Please take the time to read and understand the Player Policies section before signing your waiver.
HPA Players:
All HPA systems are required to have an air pressure locking system to enter the field. All locks will be tagged at the Chrono Station to their appropriate color limitation.
Important Safety
Information
Mesh goggles have their pros, but certainly have cons as well.
You should wear something over our eyes under the goggle as an added measure of protection.
But as far as CZ is concerned only full sealed lensed goggles are authorized for play.
​
​
​
TICKS, CHIGGERS AND HEAT AWARENESS
HYDRATE - HYDRATE - HYDRATE
Spray, Check and repeat to prevent bites during this season.
As the heat waivers in the high 90's and low 100's we must take charge to hydrate and keep an eye on each other. Dizziness, shortness of breath, high temps and a sudden stoppage of sweat are all signs you or someone needs assistance. STOP WHAT YOU'RE DOING and get help.
​
​
COLD WEATHER AWARENESS
With the increasing decline in temperatures dressing in correct layers is important to staying warm. Nylon next to skin and then Cotton to wick away sweat. Finally as always HYDRATE!!
​
​
​
​
Very Important Message in the
Briefing Room
regarding hit calling